About Us

One Month Studio is a small Norwegian Indie gamedevelopment studio, from the heart of Norway.
We mainly focus on smaller projects, but dabble into some larger ones from time to time.

We make games using the Unity Engine, Unreal Engine, or any other engine that might suit our needs.
We have experience within 3d design and art, music, film, and photography. Our products reflect our past experiences.

Powered by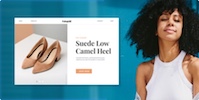 Create your own unique website with customizable templates.